This tutorial shows how to build a
B
eginner's
R
obot
A
utonomous
M
obile, BRAM. It is designed to be easily built using some of the parts that you could easily found at home. The main controller for this robot is Microchip PIC16F690.
Source: http://www.ermicro.com/blog/?p=983
Two old CDs are used to build the chasis for the robot. The lower deck is use to hold the geared DC motor, battery power, caster and the robot's bumper switches (whiskers) while the upper deck hold the robot's motor driver, sensor's board and the PIC16F690 circuit board.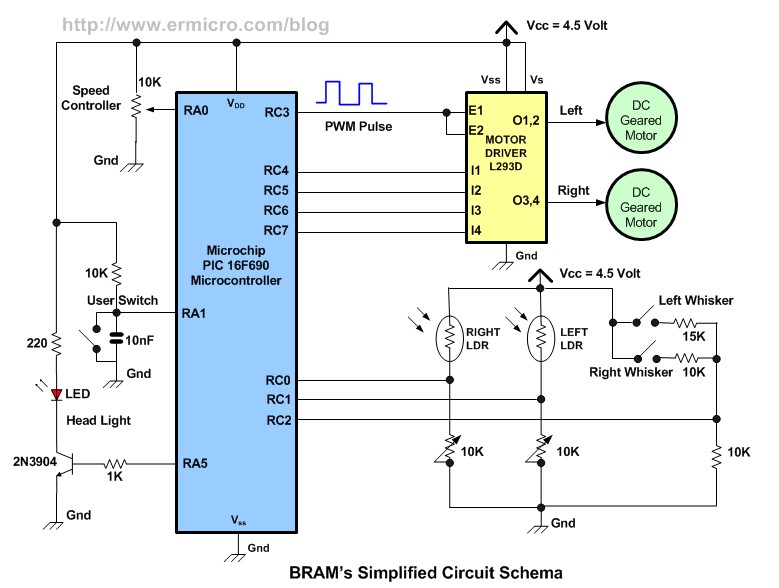 The following are the list of BRAM's construction material parts:
Two CD/DVDs for the chassis
Two geared DC motor rated 4.5 to 5 volt with the wheel or you could use the modified servo motor (it's a servo motor without the electronics's control board)
One 3 x 1.5 volt AA battery holder with on-off switch
One plastic bead (usually it use for the neck less) and one paper clip for the caster
Two microswitches and two paper clips for the whisker or bumpers sensor (not shown on the above picture).
Nuts, bolts, PCB (printed circuit board) holders, double tape to hold all of these parts together.
Demo Video